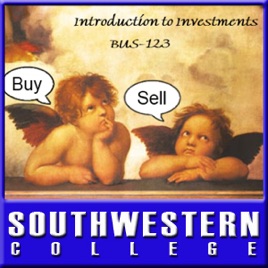 Investing is not as difficult as you think; we will show you how. (Speculating and trading are very, very difficult; we can't help you with those. Sorry.) After you have taken this course, you will have a strong foundation of the most important financial investments. We cover stocks, bonds, mutual funds, short-term investments (a.k.a. "cash"), hybrid instruments, and a few others. We want to emphasize that this is an introduction class. You do not need any prior investment experience. We start from the very beginning with the question, "What is an Investment?" Come join us! (http://www.wonderprofessor.com)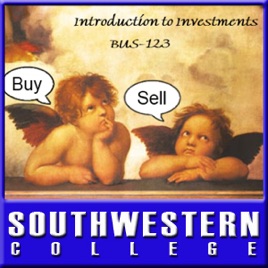 Investing is not as difficult as you think; we will show you how. (Speculating and trading are very, very difficult; we can't help you with those. Sorry.) After you have taken this course, you will have a strong foundation of the most important financial investments. We cover stocks, bonds, mutual funds, short-term investments (a.k.a. "cash"), hybrid instruments, and a few others. We want to emphasize that this is an introduction class. You do not need any prior investment experience. We start from the very beginning with the question, "What is an Investment?" Come join us! (http://www.wonderprofessor.com)
© 2020 Southwestern Community College -- All Rights Reserved
Great speaker
Hi, this guy is great. Simple, to the point and smart
Excellent lecturer
Hi,
What an excellent lecturer!!
It is an amazing course. I actually finished all the lectures in less than 2 weeks. I'm not even in a business school , yet I didn't have a hard time understanding the topics.
It is for free!! I would pay money for lectures like this.
Frank Paiano ROCKS!