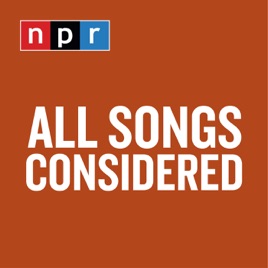 Hosts/nerds Bob Boilen and Robin Hilton are your friendly music buddies with the week's best new music discoveries, including conversations with emerging artists, icons and more. Hear songs that can completely change your day, with humor, heart and (sometimes) a whole lot of noise. Directions for use: Morning commute, the gym, or alone time. (If rash persists, discontinue use.)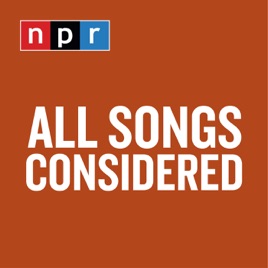 Hosts/nerds Bob Boilen and Robin Hilton are your friendly music buddies with the week's best new music discoveries, including conversations with emerging artists, icons and more. Hear songs that can completely change your day, with humor, heart and (sometimes) a whole lot of noise. Directions for use: Morning commute, the gym, or alone time. (If rash persists, discontinue use.)
© Copyright 2011-2019 NPR - For Personal Use Only
Honestly the Best Thing to Put in Your Brain
The greatest way to discover a wide variety of music, with two of the best co-hosts of any show in the podcastsphere.
❤️
Never loved anything more, I've always really liked the npr tiny desk concerts but this is from my wildest DREAMS! thanks babes
I'm always coming back.
I find it hard to keep up with what's new as I enter my late 20s, but I love that this show makes it a little easier for me to find what I like.