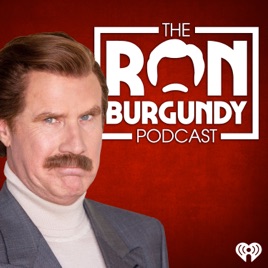 Will Ferrell reprises his role as Ron Burgundy in his brand new Ron Burgundy Podcast! Each episode has a different theme in which Ron engages in conversation with another notable person on the topic at hand. In true Ron Burgundy fashion, these conversations have a tendency to go off the rails, and we find out things about people we never knew we wanted to know.

In Season 1, Ron addresses important issues like bullying and the mind-expanding nature of meditation, and attempts to ultimately answer the question "seriously, what is a podcast?"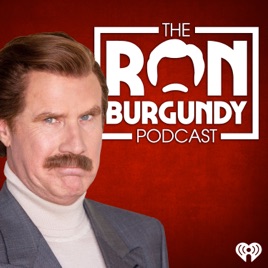 Will Ferrell reprises his role as Ron Burgundy in his brand new Ron Burgundy Podcast! Each episode has a different theme in which Ron engages in conversation with another notable person on the topic at hand. In true Ron Burgundy fashion, these conversations have a tendency to go off the rails, and we find out things about people we never knew we wanted to know.

In Season 1, Ron addresses important issues like bullying and the mind-expanding nature of meditation, and attempts to ultimately answer the question "seriously, what is a podcast?"
Nope. Carolina ruins it.
I wanted to like this and it has some silly potential but the sidekick is unbearable. She tries too hard to interject and she's miserable at it. Take a note from Conan's assistant, Sonja.
Great work
Love this program. Thanks! I listen to each episode several times and enjoy it more each time. Such clever subtleties that it never gets old.
My favourite podcast is yours
I love the Christmas memories and Ron's haunted garage and the ice jakal