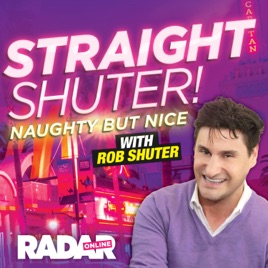 Rob Shuter "Straight Shuter" brings to life his number one celebrity gossip column in his own naughty but nice way. Get the exclusive celebrity scoop on all the stars you love before any of your friends on radaronline.com. Tweet Rob at @NaughtyNiceRob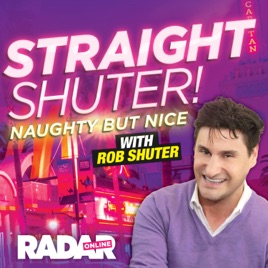 "Straight Shuter" - Naughty But Nice Celebrity Dish
Radar Online
Rob Shuter "Straight Shuter" brings to life his number one celebrity gossip column in his own naughty but nice way. Get the exclusive celebrity scoop on all the stars you love before any of your friends on radaronline.com. Tweet Rob at @NaughtyNiceRob
© American Media, Inc. 2018
Awesome fact filled show!
Don't know why a negative review would be up when Rob created an empire doing this! Check your facts buddy. Love the stories from across the pond and local. This is the way to stay on top of your celebrities!!!
Pure Trash
The host has no idea what he is talking about. In a span of five minutes, he had several factually incorrect statements. He got simple names wrong. In addition to getting facts wrong, he just spews out speculative garbage.
Can't listen to his voice
Literally the most annoying voice I have ever heard.