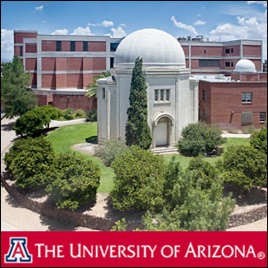 Part 1: Basic principles that underlie all of the scientific method and the discipline of astronomy.

These short videos were created in August 2007 by Dr. Christopher D. Impey, Professor of Astronomy at the University of Arizona, for his students. They cover a broad range of terms, concepts, and princples in astronomy and astrobiology. Dr. Impey is a University Distinguished Professor and Deputy Head of the Astonomy Department. All videos are intended solely for educational purposes and are licensed under a Creative Commons Attribution-NonCommercial-NoDerivs 3.0 Unported License. The full list of collections follows below:

01. Fundamentals of Science and Astronomy
02. Ancient Astronomy and Celestial Phenomena
03. Concepts and History of Astronomy and Physics
04. Chemistry and Physics
05. Quantum Theory and Radiation
06. Optics and Quantum Theory
07. Geology and Physics
08. Solar Neighborhood and Space Exploration
09. Outer Planets and Planetary Atmospheres
10. The Solar System
11. Interplanetary Bodies
12. Formation and Nature of Planetary Systems
13. Particle Physics and the Sun
14. Stars 1
15. Stars 2
16. Stars 3
17. Galactic Mass Distribtuion and Galaxy Structure
18. Galaxies
19. Galaxies 2
20. Galaxy Interaction and Motion
21. Deep Space and High-Energy Phenomena
22. The Big Bang, Inflation, and General Cosmology
23. The Big Bang, Inflation, and General Cosmology 2
24. Chemistry and Context for Life
25. Early Earth and Life Processes
26. Life on Earth
27. Life in the Universe
28. Interstellar Travel, SETI, and the Rarity of Life
29. Prospects of Nonhuman Intelligences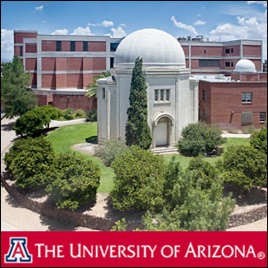 Part 1: Basic principles that underlie all of the scientific method and the discipline of astronomy.

These short videos were created in August 2007 by Dr. Christopher D. Impey, Professor of Astronomy at the University of Arizona, for his students. They cover a broad range of terms, concepts, and princples in astronomy and astrobiology. Dr. Impey is a University Distinguished Professor and Deputy Head of the Astonomy Department. All videos are intended solely for educational purposes and are licensed under a Creative Commons Attribution-NonCommercial-NoDerivs 3.0 Unported License. The full list of collections follows below:

01. Fundamentals of Science and Astronomy
02. Ancient Astronomy and Celestial Phenomena
03. Concepts and History of Astronomy and Physics
04. Chemistry and Physics
05. Quantum Theory and Radiation
06. Optics and Quantum Theory
07. Geology and Physics
08. Solar Neighborhood and Space Exploration
09. Outer Planets and Planetary Atmospheres
10. The Solar System
11. Interplanetary Bodies
12. Formation and Nature of Planetary Systems
13. Particle Physics and the Sun
14. Stars 1
15. Stars 2
16. Stars 3
17. Galactic Mass Distribtuion and Galaxy Structure
18. Galaxies
19. Galaxies 2
20. Galaxy Interaction and Motion
21. Deep Space and High-Energy Phenomena
22. The Big Bang, Inflation, and General Cosmology
23. The Big Bang, Inflation, and General Cosmology 2
24. Chemistry and Context for Life
25. Early Earth and Life Processes
26. Life on Earth
27. Life in the Universe
28. Interstellar Travel, SETI, and the Rarity of Life
29. Prospects of Nonhuman Intelligences
© Dr. Christopher D. Impey, licensed under a Creative Commons Attribution-NonCommercial-NoDerivs 3.0 Unported License
Astronomy courses - many words, no pix
This is a very articulate presentation, but with a major shortcoming that the only image in the series, so far, has been the lecturer and various starry backgrounds. Astronomy is so much a visual science, that the result is somewhat disappointing.
Dead.Wrong.Society
Your blurb on astrology is just.plain.wrong. Hellen Keller is quoted as saying, "the only thing worse than being blind is having sight but no vision." I feel sorry that your blindness prevents you from vision. If you don't think other bodies don't influence earth, talk to a police officer or farmer or school teacher about full moons. Or, show me love in your scientifically-based test tube. Or fear. Oh, you can't....thus they don't exist. Hmmm...good luck selling that one! Astrology is a beautifully sculpted sacred geometric map into the soul. And no...you can't put that in your test tube either. But for those of us who can see...it has opened up a world of love and wonder. Sad that you're missing such a great show from above! I wish for you - vision.
Excellent!
Fantastic video review! Helped remind me of a few things I'd forgotten since my first bio lab.