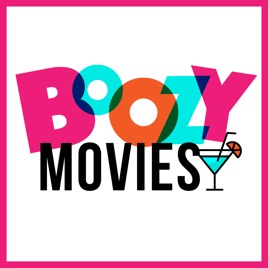 Welcome to Boozy Movies: movie reviews with a little booze!

Co-hosts Hannah & Julia get inebriated and opinionated by taking shots at one film, both literally and figuratively. Join us for new episodes, every Friday!

Listen to Boozy Movies at BoozyMovies.com, Apple Podcasts, and anywhere else podcasts are found! Don't forget to join the conversation in our FB group: Boozy Movies Drinking Buddies!

Find us on Facebook, Instagram, Twitter at boozymoviespod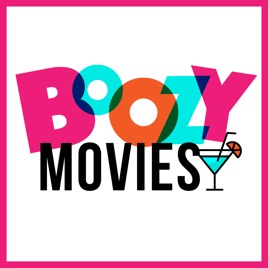 Boozy Movies
Hannah & Julia
Welcome to Boozy Movies: movie reviews with a little booze!

Co-hosts Hannah & Julia get inebriated and opinionated by taking shots at one film, both literally and figuratively. Join us for new episodes, every Friday!

Listen to Boozy Movies at BoozyMovies.com, Apple Podcasts, and anywhere else podcasts are found! Don't forget to join the conversation in our FB group: Boozy Movies Drinking Buddies!

Find us on Facebook, Instagram, Twitter at boozymoviespod
These are clearly my kind of people 💕
I have just discovered this gem of a podcast today and have already binged multiple episodes. If you want a super light hearted and whimsically drunk review of movies/shows/documentaries etc., then please look no further. It's like the funny drunk friend you know and love that tries to elaborate things they've seen while under the influence to everyone else's amusement. And for the love of all things holy please never change your random rating system. I give this 10 out of 10 crying sad flailing dinosaurs 🦕 (please see Jurassic Park episode for reference*).
Great show!
Love the show and niche! Subscribed
The best around!
We're just loving this show! Wowee!