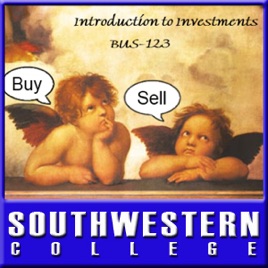 Investing is not as difficult as you think; we will show you how. (Speculating and trading are very, very difficult; we can't help you with those. Sorry.) After you have taken this course, you will have a strong foundation of the most important financial investments. We cover stocks, bonds, mutual funds, short-term investments (a.k.a. "cash"), hybrid instruments, and a few others. We want to emphasize that this is an introduction class. You do not need any prior investment experience. We start from the very beginning with the question, "What is an Investment?" Come join us! (http://www.wonderprofessor.com)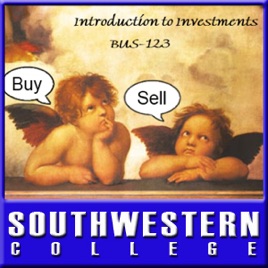 Investing is not as difficult as you think; we will show you how. (Speculating and trading are very, very difficult; we can't help you with those. Sorry.) After you have taken this course, you will have a strong foundation of the most important financial investments. We cover stocks, bonds, mutual funds, short-term investments (a.k.a. "cash"), hybrid instruments, and a few others. We want to emphasize that this is an introduction class. You do not need any prior investment experience. We start from the very beginning with the question, "What is an Investment?" Come join us! (http://www.wonderprofessor.com)
© 2020 Southwestern Community College -- All Rights Reserved
Honest Drunkard O'Malley
,
Excellent first investing course/survey
From one prof to another, hat's off on creating informative, engaging, helpful, practical, and amusing finance (!) lectures. If I ever meet you in person, I'm buying you a beer or two.
Amazing
Love this guy. As a finance major, I have learned more from this guy than many of my finance classes. Explains concepts in the most simple and straightforward way imaginable!
Lecture Wipout
OK, this is my second review, and I still love the course, except I was midway through the fall 2013 edition when winter semester started, and they erased all of the fall lectures before the Winter semester lectures were all available. So now I have to wait until Frank, the Prof,catches up winter semester to where I was in the fall. To clarify, when they repeat the course they erase the last version. Need to keep at least one previous semester of lectures. Most of us do not complete these courses in real time.