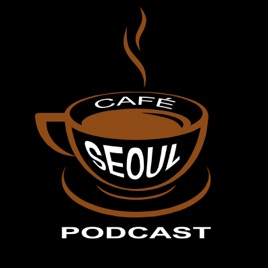 Café Seoul is an award-winning podcast for and by expats living in Korea.

Join Rob, Eugene and friends as they discuss many issues and experiences in the country they now call home.

On news of the weird with Eugene, our resident newsman brings up of the strange or funny news items that have been trending since we last saw him.

Then, the Café Seoul crew answer YOUR submitted questions about life in Korea. Wanna ask something? Give us a shout at cafeseoulpodcast@gmail.com

Roboseyo is on the pulse, interviewing interesting people living in Korea, or leading a discussion that's been trending in the blogosphere, the twittersphere, or any other sphere there might be.

What started off as a bi-weekly comedy podcast has now morphed into a talk show format that discusses issues and current events in Korea, while still keeping a tiny bit of comedic flair.

In the days where we were a snl ripoff, there is a lot of background music in the podcast and most of it is provided by Dan-O at DanoSongs.com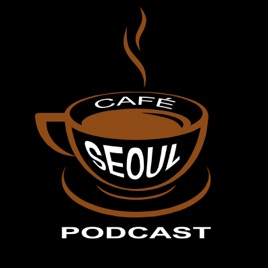 Cafe Seoul: Expat Life in Korea
Eugene Hwang & Rob Ouwehand
Café Seoul is an award-winning podcast for and by expats living in Korea.

Join Rob, Eugene and friends as they discuss many issues and experiences in the country they now call home.

On news of the weird with Eugene, our resident newsman brings up of the strange or funny news items that have been trending since we last saw him.

Then, the Café Seoul crew answer YOUR submitted questions about life in Korea. Wanna ask something? Give us a shout at cafeseoulpodcast@gmail.com

Roboseyo is on the pulse, interviewing interesting people living in Korea, or leading a discussion that's been trending in the blogosphere, the twittersphere, or any other sphere there might be.

What started off as a bi-weekly comedy podcast has now morphed into a talk show format that discusses issues and current events in Korea, while still keeping a tiny bit of comedic flair.

In the days where we were a snl ripoff, there is a lot of background music in the podcast and most of it is provided by Dan-O at DanoSongs.com
Very disappointed
They talk about the same things over..and over..and over again. They are also only interested in discussing ideas and issues in the world that already reinforce their beliefs. Boring
Bad Sound Effects and No Sound Normalization
If you were looking for a mature discussion on topics about life in South Korea for expats or in depth research and reviews of modern topics, look elswhere. Unfortunately the creator can't decide between extremely loud volume or quiet whispers which make listening very difficult and doesn't seem to broach modern important topics for the podcasts he does.
Regurgitated Trump Bashing
Now granted this is the very first episode I ever heard but man what an insular and recycled viewpoint on Trump being the epitome of evil. He ain't perfect but this over the top he-is-going-to-be-a-world-ending-dictator is so detached from reality.