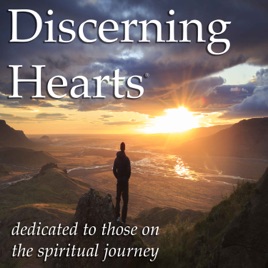 Fr. Timothy Gallagher, Dr. Anthony Lilles, Deacon James Keating, Archbishop George Lucas, Msgr. John Esseeff and so many other Catholic Spiritual leaders and teachers/catechists offer the best teachings in the rich Catholic Spiritual/Discernment tradition. From lives of the saints to the basics of Catholic Social teaching, from the Sacred Liturgy to prayer in everyday moments of our lives, we walk to together as we fulfill our call to "be saints in the making". By the renewal of our minds, we form ourselves so that we "may discern what is the will of God, what is good and pleasing and perfect." (Rom 12:2)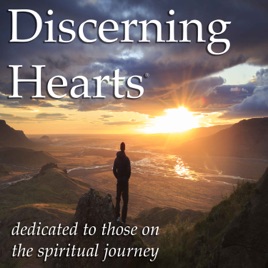 Discerning Hearts - Catholic Podcasts
Discerning Hearts - Catholic Podcasts
Fr. Timothy Gallagher, Dr. Anthony Lilles, Deacon James Keating, Archbishop George Lucas, Msgr. John Esseeff and so many other Catholic Spiritual leaders and teachers/catechists offer the best teachings in the rich Catholic Spiritual/Discernment tradition. From lives of the saints to the basics of Catholic Social teaching, from the Sacred Liturgy to prayer in everyday moments of our lives, we walk to together as we fulfill our call to "be saints in the making". By the renewal of our minds, we form ourselves so that we "may discern what is the will of God, what is good and pleasing and perfect." (Rom 12:2)
Discerning Hearts © 2018 All Rights Reserved.
Full of Substance & Interior Richness
Thank you for your work! I've been listening for years, and am just now writing a review.

You give substantial, true, and easy-to-listen-to insight into the interior life. The interview style is wonderful, and it's clear you have a gift for this, Kris. Both the interviewer and those being interviewed have deep lives of prayer.

You take the desire, goodness, and longing of the human heart seriously. You call the listener to share in the life of Christ. I know that the friendship with Christ is meant for me, and that Jesus will lead the way in teaching me to pray. Your work affirms that every time, and deepens that truth.

Thank you!
Intelligent, Insightful, Inspiring
Discerning Hearts has an impressive volume of works across a broad spectrum of spiritual themes. All of the contributors I've listened to have been gifted and talented conveyors of the faith. My favorite is the Lord of the Rings Spiritual Retreat. Even my teenagers love it! Thank you for your devotion in making all these materials available.
from the desert of Vermont
,
A Much Needed Ministry
Discerning Hearts supports the soul on the journey through the interior life. I hold in gratitude, especially, the work of Dr Anthony Lilles and the podcasts on St Elizabeth of the Trinity. She literally comes alive through a beautiful voice dramatization reading the Saint's words, accompanied by the insight and wisdom of Dr Lilles in conversation with host Kris McGregor. May your ministry be blessed!!