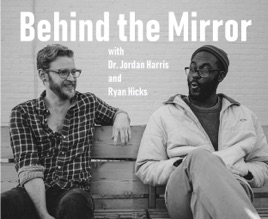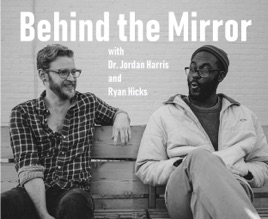 EP 17: Deb Dana and the Science of Safety
Behind the Mirror
"[I call polyvagal theory] the science of feeling safe enough to fall in love with life and take the risk of living."
I can't talk about therapy without talking about how important safety is. And I can't talk about safety without talking about polyvagal theory. And I can't talk about polyvagal theory without talking about two names, and one of those is Deb Dana. While others have outlined the steps and stages of safety, Deb's mission is to operationalize safety so that we therapists can use it in practical ways to help our clients. 
In this podcast we talk about:
How much of mental illness is simply a nervous system which lacks a sense of safety
The ladder of response and why we can't respond when we don't feel safe
Innate cues for safety and threat
and more. 
Learn more about Deb Dana here. Also, search her books on Amazon
PS: If you enjoyed this you should check out my episode with Sebern Fisher. Her work on safety fits perfectly with Deb's approach. 
Listen HERE on iTunes,
Here on YouTube
or
search Behind the Mirror on Podcast Addict (for androids)
Copyright 2018 All rights reserved.
"[I call polyvagal theory] the science of feeling safe enough to fall in love with life and take the risk of living."
I can't talk about therapy without talking about how important safety is. And I can't talk about safety without talking about polyvagal theory. And I can't talk about polyvagal theory without talking about two names, and one of those is Deb Dana. While others have outlined the steps and stages of safety, Deb's mission is to operationalize safety so that we therapists can use it in practical ways to help our clients. 
In this podcast we talk about:
How much of mental illness is simply a nervous system which lacks a sense of safety
The ladder of response and why we can't respond when we don't feel safe
Innate cues for safety and threat
and more. 
Learn more about Deb Dana here. Also, search her books on Amazon
PS: If you enjoyed this you should check out my episode with Sebern Fisher. Her work on safety fits perfectly with Deb's approach. 
Listen HERE on iTunes,
Here on YouTube
or
search Behind the Mirror on Podcast Addict (for androids)
Copyright 2018 All rights reserved.
Top Podcasts In Science & Medicine
See All