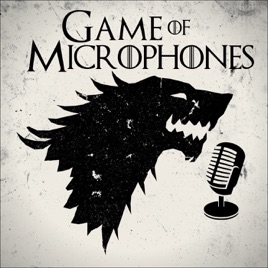 Join us each week with host Lord Stirling, Ser Duncan 'the Fearsome' and Lady Rachel of House Fox as we go in- depth and celebrate this amazing, dark, complex show, Game of Thrones.
After each episode of Season 8, GoMPodcast goes LIVE on Facebook, YouTube and Twitch. Then during the week we drop a more in depth episode with all the bells and whistles.
Also, pick any episode from the entire series from our Series Rewatch if you need to refresh on any details from GoT!
Be heard! Have your spoken words featured on the show by sending us a voicemail or audio file, or have your thoughts and feedback read by Ser Duncan and friends by emailing us.

The listeners and great community of GoT/ASoIaF fans are what make this experience truly special!

Website: http://GameOfMicrophones.com

Donate or subscribe!
http://www.Paypal.me/gompodcast
http://www.Patreon.com/gompodcast

Subscribe in iTunes: https://itunes.apple.com/…/podcast/game-of-mic…/id982748629…

Episode download: http://traffic.libsyn.com/gameofmicrophones/GoM_76.m4a

Email: ravens@gameofmicrophones.com

Phone: (813) JOFFREY, that's (813) 563-3739

Gab: @GoMPodcast http://gab.com/gompodcast

Minds: @GoMPodcast
http://minds.com/gompodcast

BitChute: http://bitchute.com/gompodcast

Facebook: http://facebook.com/gompodcast

YouTube: https://www.youtube.com/channel/UCUjfNE1N8vNOrruXX7fqUnA

Twitter: @GoMPodcast http://twitter.com/gompodcast

Instagram: @GoMPodcast http://instagram.com/gompodcast

Tumblr: gameofmicrophones http://gameofmicrophones.tumblr.com

Libsyn: http://gameofmicrophones.libsyn.com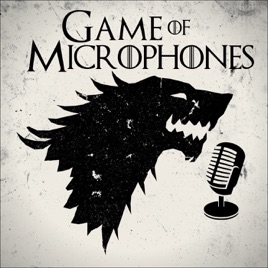 Game of Microphones: A Game of Thrones Podcast
#CMGPOdcasts & NoCTu Studios
Join us each week with host Lord Stirling, Ser Duncan 'the Fearsome' and Lady Rachel of House Fox as we go in- depth and celebrate this amazing, dark, complex show, Game of Thrones.
After each episode of Season 8, GoMPodcast goes LIVE on Facebook, YouTube and Twitch. Then during the week we drop a more in depth episode with all the bells and whistles.
Also, pick any episode from the entire series from our Series Rewatch if you need to refresh on any details from GoT!
Be heard! Have your spoken words featured on the show by sending us a voicemail or audio file, or have your thoughts and feedback read by Ser Duncan and friends by emailing us.

The listeners and great community of GoT/ASoIaF fans are what make this experience truly special!

Website: http://GameOfMicrophones.com

Donate or subscribe!
http://www.Paypal.me/gompodcast
http://www.Patreon.com/gompodcast

Subscribe in iTunes: https://itunes.apple.com/…/podcast/game-of-mic…/id982748629…

Episode download: http://traffic.libsyn.com/gameofmicrophones/GoM_76.m4a

Email: ravens@gameofmicrophones.com

Phone: (813) JOFFREY, that's (813) 563-3739

Gab: @GoMPodcast http://gab.com/gompodcast

Minds: @GoMPodcast
http://minds.com/gompodcast

BitChute: http://bitchute.com/gompodcast

Facebook: http://facebook.com/gompodcast

YouTube: https://www.youtube.com/channel/UCUjfNE1N8vNOrruXX7fqUnA

Twitter: @GoMPodcast http://twitter.com/gompodcast

Instagram: @GoMPodcast http://instagram.com/gompodcast

Tumblr: gameofmicrophones http://gameofmicrophones.tumblr.com

Libsyn: http://gameofmicrophones.libsyn.com
Echo!!
Can't even listen to most recent podcast!!! Omg can't u fix the echo feedback!!??? Stop listen to yourselves when u record a podcast!!
Love the podcast
This podcast is a favorite of mine because the hosts are knowledgable and well spoken but also they so thoroughly dig into the details of every episode. 5 hour podcast to discuss a 1 hour episode of GOT is dedication. Love it. Keep up the good work.
The Only Way to Rewatch GoT
This is the absolute King of GoT podcasts. Always well researched, always in depth and insightful. If you want to find the details you've been missing in the show, or review for season 8, there is not better place to start than here.