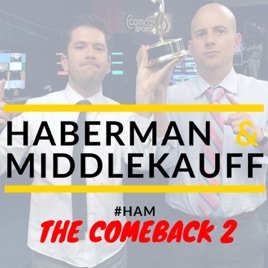 Guy Haberman and John Middlekauff come to you from the Bay Area where they used to do a terrestrial radio show. Middlekauff is a former NFL Scout. Haberman calls play-by-play. Both are locked in on everything. High school friends, college roommates, content producers. #HAM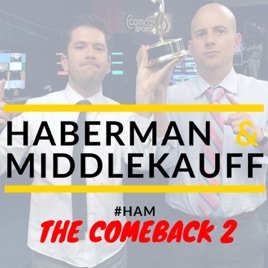 Haberman and Middlekauff
HAM
Guy Haberman and John Middlekauff come to you from the Bay Area where they used to do a terrestrial radio show. Middlekauff is a former NFL Scout. Haberman calls play-by-play. Both are locked in on everything. High school friends, college roommates, content producers. #HAM
© Copyright Haberman & Middlekauff
It's like hanging with your boys
Dudes just chop it up about the stuff I care about in a way I appreciate. No weak-a** stuff, just a couple of buddies talking.
Cowboys
Love the pod. Talk more cowboys
Klutch Kings
I don't live anywhere close to the Bay Area but love the pod. Always interesting takes and convo. Keep up the good work.