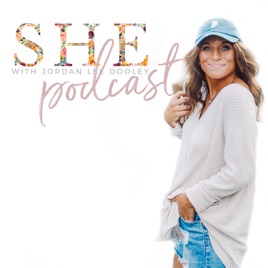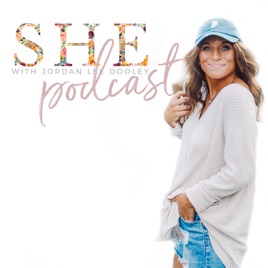 How to Declutter Your Home and Heart with Allie Casazza
SHE Podcast
Does life ever feel complicated, chaotic, and just down right confusing sometimes? There are so many moving parts that you desire to manage well from a household, to work, to relationships, and more. But when life becomes cluttered and you feel that you are falling short in these areas, your heart and spirit can become heavy because you are constantly 'managing' rather than actually living. Thankfully, Jordan's friend, Allie Casazza, has some techniques to simplify your full, yet cluttered life. Listen in as Jordan welcomes The Purpose Show host and creator of Your Uncluttered Home, Allie, while they discuss the power of minimalism, the clarity that awaits from simplifying your life, and what the root cause is behind this feeling of 'constant maintenance.' Girlfriend, if you've felt there's not hope at the end of this cluttered tunnel, this episode has got you covered.
@jordanleedooley
@shepodcast
Episode Details: http://jordanleedooley.com/how-to-declutter-your-home-heart-with-allie-casazza
The SHE Podcast is a part of the Lasting Media network of shows To learn more visit lastingmediagroup.com
Lasting Media Group, LLC. All Rights Reserved.
Does life ever feel complicated, chaotic, and just down right confusing sometimes? There are so many moving parts that you desire to manage well from a household, to work, to relationships, and more. But when life becomes cluttered and you feel that you are falling short in these areas, your heart and spirit can become heavy because you are constantly 'managing' rather than actually living. Thankfully, Jordan's friend, Allie Casazza, has some techniques to simplify your full, yet cluttered life. Listen in as Jordan welcomes The Purpose Show host and creator of Your Uncluttered Home, Allie, while they discuss the power of minimalism, the clarity that awaits from simplifying your life, and what the root cause is behind this feeling of 'constant maintenance.' Girlfriend, if you've felt there's not hope at the end of this cluttered tunnel, this episode has got you covered.
@jordanleedooley
@shepodcast
Episode Details: http://jordanleedooley.com/how-to-declutter-your-home-heart-with-allie-casazza
The SHE Podcast is a part of the Lasting Media network of shows To learn more visit lastingmediagroup.com
Lasting Media Group, LLC. All Rights Reserved.