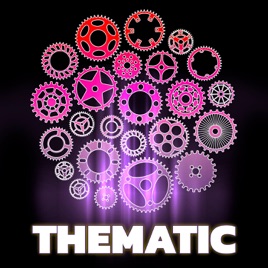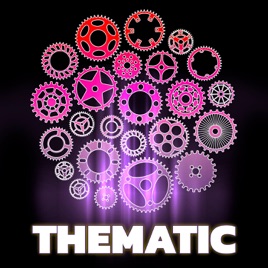 Genre Fiction Icon Alasdair Stuart — Writers Room Series: Writing Better, Getting Paid
Maxximillian Presents: THEMATIC
 

When people ask what inspired me to write within my answer is often the name Alasdair Stuart.

He's the owner of Escape Artists Incorporated; host of Pseudopod the weekly horror fiction podcast that's been providing chills and thrills to listeners for over 10 years. He's the occasional host of EscapePod, a weekly science fiction podcast featuring over 500 episodes of original science fiction stories narrated by award-winning voice actors. His audio-literary enterprise also includes PodCastle the weekly fantasy podcast, and Cast of Wonders, the weekly Young Adult fiction podcast, and the gorgeous quarterly magazine Mothership Zeta featuring original science fiction from writers all over the globe.

Well-earned street credit… Get it?

Hands down, he's the most voracious genre fiction reader I know, and always the first to shine a light on fantastic writers, fascinating literature, and under-the-radar literary works that will make your toes curl in delight.

In addition to being the beloved associate of writers Matt Wallace and Mur Lafferty, and a friend to writers of all ilks, he's also a game author, a frequent contributor to Tor.com, and a fiction writer himself.

During the interview, I asked him: What is the fastest way to become a good writer? Among his actionable straightforward practical advice was this gem:

"The more you do it—I won't say the easier it'll become, but the level of difficulty will be something you're much more comfortable with."

 

— DISCUSSED IN THIS EPISODE —

ACTIONABLE CONCEPTS + IDEAS TO HELP YOU WIN


What a "Bossployee" relationship is and why we want (at least) one
2 Time Management Methods to Prevent Overload
The magic of what happens when you "Learn to love your outline."
Avoiding the pitfall of self-rejection
How to recognize a problem in your story
3 Ways to Solve a Problem in Your Story
Under the radar genre fiction that will leave you mind-blown

 

MAXXIMILLIAN PRESENTS: THEMATIC

EPISODE 2 MUSICAL FEATURES


"Roy" by JBlanked
"And I Mean That Sh*t" by Pretochines
"Dark Fall" by Pretochines
"Fractures" by Ryan Little
"Illusions" by Pretochines
"Damage" by Ryan Little
"Supergirl (Fly In My Dreams)" by Vo1k1 ft. Gurdonark, DeBenedictis

To d
© 2018 Maxximillian Dafoe. All Rights Reserved.
 

When people ask what inspired me to write within my answer is often the name Alasdair Stuart.

He's the owner of Escape Artists Incorporated; host of Pseudopod the weekly horror fiction podcast that's been providing chills and thrills to listeners for over 10 years. He's the occasional host of EscapePod, a weekly science fiction podcast featuring over 500 episodes of original science fiction stories narrated by award-winning voice actors. His audio-literary enterprise also includes PodCastle the weekly fantasy podcast, and Cast of Wonders, the weekly Young Adult fiction podcast, and the gorgeous quarterly magazine Mothership Zeta featuring original science fiction from writers all over the globe.

Well-earned street credit… Get it?

Hands down, he's the most voracious genre fiction reader I know, and always the first to shine a light on fantastic writers, fascinating literature, and under-the-radar literary works that will make your toes curl in delight.

In addition to being the beloved associate of writers Matt Wallace and Mur Lafferty, and a friend to writers of all ilks, he's also a game author, a frequent contributor to Tor.com, and a fiction writer himself.

During the interview, I asked him: What is the fastest way to become a good writer? Among his actionable straightforward practical advice was this gem:

"The more you do it—I won't say the easier it'll become, but the level of difficulty will be something you're much more comfortable with."

 

— DISCUSSED IN THIS EPISODE —

ACTIONABLE CONCEPTS + IDEAS TO HELP YOU WIN


What a "Bossployee" relationship is and why we want (at least) one
2 Time Management Methods to Prevent Overload
The magic of what happens when you "Learn to love your outline."
Avoiding the pitfall of self-rejection
How to recognize a problem in your story
3 Ways to Solve a Problem in Your Story
Under the radar genre fiction that will leave you mind-blown

 

MAXXIMILLIAN PRESENTS: THEMATIC

EPISODE 2 MUSICAL FEATURES


"Roy" by JBlanked
"And I Mean That Sh*t" by Pretochines
"Dark Fall" by Pretochines
"Fractures" by Ryan Little
"Illusions" by Pretochines
"Damage" by Ryan Little
"Supergirl (Fly In My Dreams)" by Vo1k1 ft. Gurdonark, DeBenedictis

To d
© 2018 Maxximillian Dafoe. All Rights Reserved.