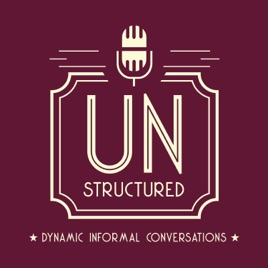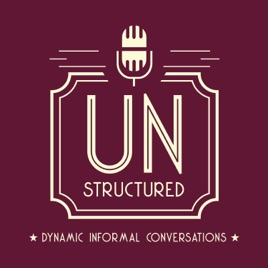 Scott Rouse is a body language expert and Grammy-nominated producer
Unstructured
As a behavior analyst and body language expert, Scott Rouse holds multiple certificates in advanced interrogation training and has been trained alongside the FBI, Secret Service, U.S. Military Intelligence, and the Department of Defense. His extensive training, education, and practice of nonverbal communication have made him an expert and consultant to law enforcement as well as successful CEO's, attorneys, executives, and entertainers. He is also a Grammy-nominated producer.
Scott's links
Web: http://www.scottrouse.comTwitter: https://twitter.com/ScottRouse3Facebook: https://www.facebook.com/ScottRouse4Instagram: https://www.instagram.com/scottrouse3/ YouTube: https://www.youtube.com/user/ScottRouse3 
TedX: https://youtu.be/Ro2dgzXKJfQ 
And don't forget to support the podcast by subscribing for free, reviewing, and sharing.
Web: https://unstructuredpod.com/  Twitter: https://twitter.com/unstructuredp Facebook: https://facebook.com/unstructuredp  Instagram: https://instagram.com/unstructuredp
Join the Facebook group:  fb.com/groups/unstructured
Copyright 2019 . All rights reserved.
As a behavior analyst and body language expert, Scott Rouse holds multiple certificates in advanced interrogation training and has been trained alongside the FBI, Secret Service, U.S. Military Intelligence, and the Department of Defense. His extensive training, education, and practice of nonverbal communication have made him an expert and consultant to law enforcement as well as successful CEO's, attorneys, executives, and entertainers. He is also a Grammy-nominated producer.
Scott's links
Web: http://www.scottrouse.comTwitter: https://twitter.com/ScottRouse3Facebook: https://www.facebook.com/ScottRouse4Instagram: https://www.instagram.com/scottrouse3/ YouTube: https://www.youtube.com/user/ScottRouse3 
TedX: https://youtu.be/Ro2dgzXKJfQ 
And don't forget to support the podcast by subscribing for free, reviewing, and sharing.
Web: https://unstructuredpod.com/  Twitter: https://twitter.com/unstructuredp Facebook: https://facebook.com/unstructuredp  Instagram: https://instagram.com/unstructuredp
Join the Facebook group:  fb.com/groups/unstructured
Copyright 2019 . All rights reserved.