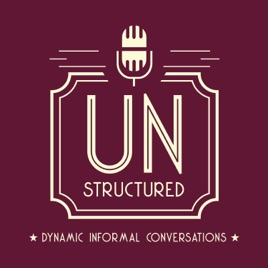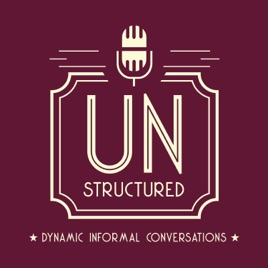 Susan Goebel is a bioscience business coach
Unstructured
Susan Goebel is a 20 year veteran at bringing products to market around the world. This relentlessly detailed, a diligent leader in research and product development uncovers global market opportunities and partnerships to help inventors and entrepreneurs bring bioscience ideas to fruition.
An expert on bioscience business development, Susan speaks in front of government panels and authors peer-reviewed papers to drive positive change, develop and usher products through challenging regulatory environments on multiple continents all to drive revenue to the bottom line. Most recently as an entrepreneur, she has built businesses from the ground up, sourced funding,worked joint ventures and offering her skills as a business strategist andhigh-ticket closer.
Susan's LinksWeb: https://www.susangoebel.caFacebook: https://www.facebook.com/HighTicketCloser1LinkedIn: https://www.linkedin.com/in/susangoebel/
And don't forget to support the podcast by subscribing for free, reviewing, and sharing.
Web: https://unstructuredpod.com/ Twitter: https://twitter.com/unstructuredp Facebook: https://facebook.com/unstructuredp Instagram: https://instagram.com/unstructuredp
Join the Facebook group:  fb.com/groups/unstructured
Copyright 2019 . All rights reserved.
Susan Goebel is a 20 year veteran at bringing products to market around the world. This relentlessly detailed, a diligent leader in research and product development uncovers global market opportunities and partnerships to help inventors and entrepreneurs bring bioscience ideas to fruition.
An expert on bioscience business development, Susan speaks in front of government panels and authors peer-reviewed papers to drive positive change, develop and usher products through challenging regulatory environments on multiple continents all to drive revenue to the bottom line. Most recently as an entrepreneur, she has built businesses from the ground up, sourced funding,worked joint ventures and offering her skills as a business strategist andhigh-ticket closer.
Susan's LinksWeb: https://www.susangoebel.caFacebook: https://www.facebook.com/HighTicketCloser1LinkedIn: https://www.linkedin.com/in/susangoebel/
And don't forget to support the podcast by subscribing for free, reviewing, and sharing.
Web: https://unstructuredpod.com/ Twitter: https://twitter.com/unstructuredp Facebook: https://facebook.com/unstructuredp Instagram: https://instagram.com/unstructuredp
Join the Facebook group:  fb.com/groups/unstructured
Copyright 2019 . All rights reserved.