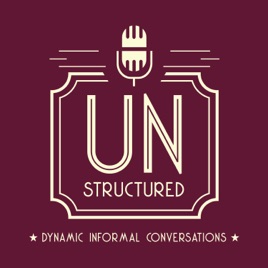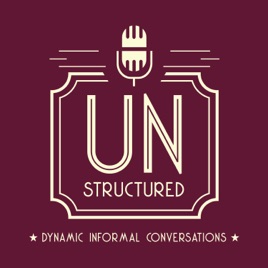 International Man of Memory Chester Santos
Unstructured
Chester Santos, "The International Man of Memory", has left an impression on all corners of the earth. Through his ability to demonstrate extraordinary feats of the mind, as well as educate others to do the same, this U.S. Memory Champion is widely regarded to be one of the greatest memory experts in the world. He has helped thousands of people to realize the benefits of an improved memory and sharper mind, and has appeared in the New York Times, Wall Street Journal, San Francisco Chronicle, Washington Post, USA Today, PBS, CNN, and various other television, radio, and print media all over the world. 
Training for Unstructured Listeners - https://chestersantos.com/unstructured 
Episode sponsored by Carl Friedrik - https://www.carlfriedrik.com 
Chester's LinksWeb: http://chestersantos.comTwitter: https://twitter.com/ChesterJSantosFacebook: https://www.facebook.com/TheInternationalManofMemory/ Instagram: https://www.instagram.com/chesterjsantos/
And don't forget to support the podcast by subscribing for free, reviewing, and sharing.
Web: https://unstructuredpod.com/ Twitter: https://twitter.com/unstructuredp Facebook: https://facebook.com/unstructuredp Instagram: https://instagram.com/unstructuredp
Join the Facebook group:  fb.com/groups/unstructured
Copyright 2019 . All rights reserved.
Chester Santos, "The International Man of Memory", has left an impression on all corners of the earth. Through his ability to demonstrate extraordinary feats of the mind, as well as educate others to do the same, this U.S. Memory Champion is widely regarded to be one of the greatest memory experts in the world. He has helped thousands of people to realize the benefits of an improved memory and sharper mind, and has appeared in the New York Times, Wall Street Journal, San Francisco Chronicle, Washington Post, USA Today, PBS, CNN, and various other television, radio, and print media all over the world. 
Training for Unstructured Listeners - https://chestersantos.com/unstructured 
Episode sponsored by Carl Friedrik - https://www.carlfriedrik.com 
Chester's LinksWeb: http://chestersantos.comTwitter: https://twitter.com/ChesterJSantosFacebook: https://www.facebook.com/TheInternationalManofMemory/ Instagram: https://www.instagram.com/chesterjsantos/
And don't forget to support the podcast by subscribing for free, reviewing, and sharing.
Web: https://unstructuredpod.com/ Twitter: https://twitter.com/unstructuredp Facebook: https://facebook.com/unstructuredp Instagram: https://instagram.com/unstructuredp
Join the Facebook group:  fb.com/groups/unstructured
Copyright 2019 . All rights reserved.