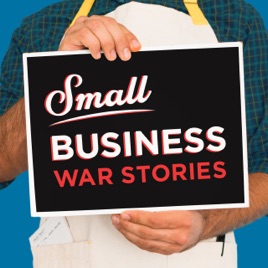 Small businesses are the soul of America. This is where they tell their stories.

We want to showcase how our stories bind us; how America is more united than it sometimes feels.

Small Business War Stories is a weekly 30 minute show recorded in person with small business owners. We discuss different topics and get the triumphs, struggles, and funny stories from our guests' everyday lives.

Hosted by Pablo Fuentes, CEO and Founder of Proven, the leading small business hiring tool.

For more on the show, visit http://blog.proven.com/small-business-war-stories-podcast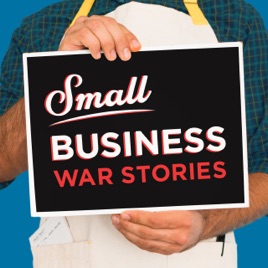 Small Business War Stories
Pablo Fuentes
Small businesses are the soul of America. This is where they tell their stories.

We want to showcase how our stories bind us; how America is more united than it sometimes feels.

Small Business War Stories is a weekly 30 minute show recorded in person with small business owners. We discuss different topics and get the triumphs, struggles, and funny stories from our guests' everyday lives.

Hosted by Pablo Fuentes, CEO and Founder of Proven, the leading small business hiring tool.

For more on the show, visit http://blog.proven.com/small-business-war-stories-podcast
© Copyright - Pablo Fuentes - 2019
So much value!
This is probably one of my favorite business and entrepreneurship podcasts to listen to, simply because of the immense value packed into the stories guests share. Highly recommended to any business owners looking to grow!
On Location?... Wow!
I never stop being inspired by small business owners and their war stories. This podcast series and its host Pablo Fuentes are really unique.

A few episodes in, I realized he is actually getting out to meet these folks LIVE and ON LOCATION, which is so refreshing! Can't imagine how many miles the guy must travel.

Once I had figured that out, I tapped subscribe and am now a weekly listener.
Helix Metalworks Podcast was great!!
As an aspiring entrepreneur in the welding/ fabrication industry I plan to make a big name for WeldLibrary (@Instagram,Facebook) I really liked hearing his experience, put some real perspective into me!