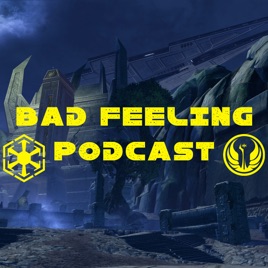 The Bad Feeling Podcast; discussion about Star Wars: The Old Republic, aka SWTOR, featuring Chuck and Brian from Austin, TX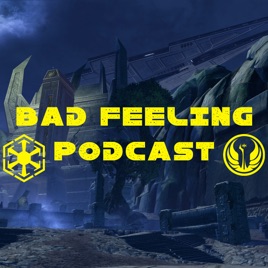 The Bad Feeling Podcast
The Bad Feeling Podcast
The Bad Feeling Podcast; discussion about Star Wars: The Old Republic, aka SWTOR, featuring Chuck and Brian from Austin, TX
Hands Down The Best
The Bad Feeling Podcast is SWTOR's most hilarious and absolutely irreverent podcasts out there. The hosts genuinely sound like they are having a great time talking about a game that we all love. This podcast is fun, entertaining, and informational. I literally can't wait for the end of the week when a new episode is released.
Very entertaining!
I love this podcast. And this is like the only podcast I listen to. And though I may disagree with some of the outcomes they come up with I still love this podcast. I listen to it when I'm at work droning on and it gets me through the day.

My only gripe is they don't seem to come out regularly. I wish there were more. Or at least a regular release.