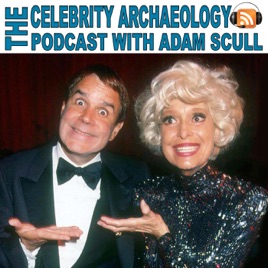 Hear about your favorite entertainers on episodes of the Celebrity Archaeology Podcast at http://CelebrityArchaeology.com
- The Way We Were -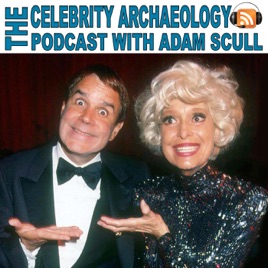 The Celebrity Archaeology Podcast
Adam Scull
Hear about your favorite entertainers on episodes of the Celebrity Archaeology Podcast at http://CelebrityArchaeology.com
- The Way We Were -
© Adam Scull/CelebrityArchaeology.com
Anna Nicole Smith
EXCELLENT! ASBSOLUTELY EXCELENT! Simply put , this was the best recap of the life and times of an interesting celebrity. Anna Nicole was the subject of many conversations in my family. The world would benefit from knowing more about the life and times of our celebrities. This was excellent research by the podcaster Adam Scull. I am new to listening to this medium. It was most entrtaining. I would suggest that my friends and family also try this site. It would be informative, entertaining and much better than other sites.
Interesting
Adam saw and photographed it all in the gilded 80's and studio 54
Interviewee
I really enjoyed this discussion with Adam. He asked good questions and kept the pace of the show moving. We takled about lots of stars I've worked with and he stimulated many fond memories.