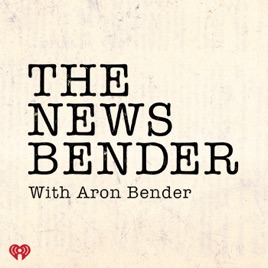 Longtime KFI AM 640 news anchor Aron Bender is shining the spotlight on people in LA media, sharing stories of the storytellers. Their lives and journeys, both personal and professional.
Aron has been in radio news for more than 20 years. The SoCal native has a journalism degree from Cal State Northridge, and before joining KFI in Los Angeles he worked at WIOD in Miami and KMPH in Fresno.
https://twitter.com/AronBender
https://instagram.com/AronBender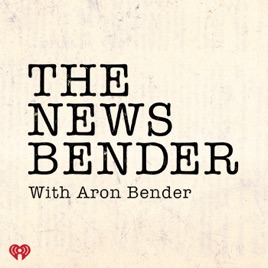 The News Bender
KFI AM 640 (KFI-AM)
Longtime KFI AM 640 news anchor Aron Bender is shining the spotlight on people in LA media, sharing stories of the storytellers. Their lives and journeys, both personal and professional.
Aron has been in radio news for more than 20 years. The SoCal native has a journalism degree from Cal State Northridge, and before joining KFI in Los Angeles he worked at WIOD in Miami and KMPH in Fresno.
https://twitter.com/AronBender
https://instagram.com/AronBender
© Copyright KFI AM 640 (KFI-AM)
Informative, relaxed listening
Aron is an excellent interviewer. The guest has a story and Aron let's it flow. It seems he is actually paying attention to the guest. He asks or interjects with appropriate questions or comments that build on the interview without jarring subject changes that are common in these types of interviews. It's a very quick listen, more like your eves dropping on a private conversation.
Heck yeah!
Digging each podcast more and more! Keep it going! Loving it!
Los Angelina For Life
Now living in Miami, it can be hard to keep up with the LA folks just on social media... so this is a great way to stay in the know about movers and shakers in my hometown. Also, getting to know their back story is fun and easy breezy to listen to. Great job Aron - keep the episodes coming! Listening to this makes my homesickness a little more tolerable.