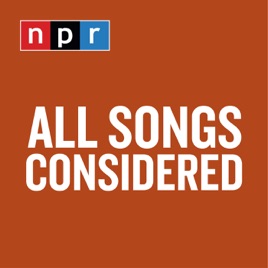 Hosts/nerds Bob Boilen and Robin Hilton are your friendly music buddies with the week's best new music discoveries, including conversations with emerging artists, icons and more. Hear songs that can completely change your day, with humor, heart and (sometimes) a whole lot of noise. Directions for use: Morning commute, the gym, or alone time. (If rash persists, discontinue use.)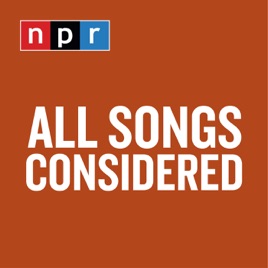 Hosts/nerds Bob Boilen and Robin Hilton are your friendly music buddies with the week's best new music discoveries, including conversations with emerging artists, icons and more. Hear songs that can completely change your day, with humor, heart and (sometimes) a whole lot of noise. Directions for use: Morning commute, the gym, or alone time. (If rash persists, discontinue use.)
© Copyright 2011-2019 NPR - For Personal Use Only
Move along
All the predictable gushing over Sharon Van Etten has gotten really old. I listen to the show to learn about what's NEW. Move on from the SVE infatuation please.
Too much indie but still good!
Too much of it is small indie artists that nobody knows. Please play more artists that people know and add some new genres to pls pls pls 🥺 but ok podcast.
I keep in subscribing
I really like the host and the music they talk about but I really wish they would just sample the music instead of playing full songs some episodes. I like to listen to the podcast to hear people discuss and sometimes the music makes me sleepy. It's just a personal preference otherwise I would totally stay subscribed.