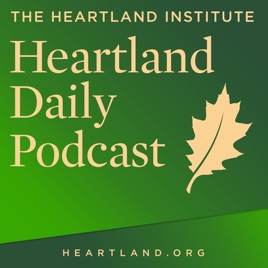 The "fire hose" of all podcasts produced by The Heartland Institute, a national free-market think tank.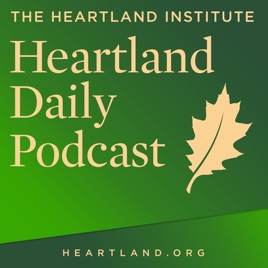 Heartland Daily Podcast
The Heartland Institute
The "fire hose" of all podcasts produced by The Heartland Institute, a national free-market think tank.
© The Heartland Institute
Better than the MSM
This podcast disseminates information the mainstream media won't touch. I'm actually being educated on the environment, and I now support school choice. Do yourself a favor and learn about real issues with this podcast. Every single episode points out tangible problems and real world solutions. JUST DOWNLOAD IT
Informative
Get the information to see both sides of issues. Especially love the In The Tank episodes.
Too many commercial breaks
06/28/17
I came back to lower my rating, but I was already at one star because of the occasional stereo issue. That issue appears to be fixed, but I have new one; too many commercials. Some of your podcasts are less than 15 min in length but have 3 separate commerial breaks to promote internal initiatives that we've already heard about multiple times. You'll have a break, come back for a minute and a half, and then insert another. Absurd.

09/07/16
And we are back down to one star. Hey morons (this time it isn't about In The Tank), stereo interviews (when the interviewer is in my left ear and the interviewee is in my right) are a terrible way to do podcasts. Knock it off. You annoy the user who has to go into the accessibility settings on a phone to turn on mono sound. It's a PITA.

04/16/16
The new format for In The Tank is much improved. Also, while it appears the microphone placement has changed for the better, either mount it on an arm or stop drumming on the desktop with your fingers.

10/19/15
I've enjoyed the rest of your daily podcasts, but In The Tank is awful. On the audio quality alone it fails. Did you guys put the microphone in an Air Conditioning unit? Beyond that, the commentary is lacking. Instead of learning something from experts in the field, I feel like I'm listening to a couple of freshmen discuss their Econ 101 class as they struggle to integrate their newfound libertarian perspectives.