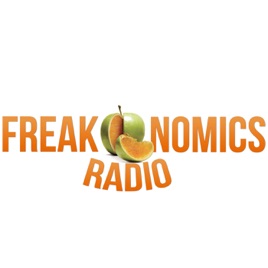 Discover the hidden side of everything with Stephen J. Dubner, co-author of the Freakonomics books. Each week, Freakonomics Radio tells you things you always thought you knew (but didn't) and things you never thought you wanted to know (but do) — from the economics of sleep to how to become great at just about anything. Dubner speaks with Nobel laureates and provocateurs, intellectuals and entrepreneurs, and various other underachievers. Special features include series like "The Secret Life of a C.E.O." as well as a live game show, "Tell Me Something I Don't Know."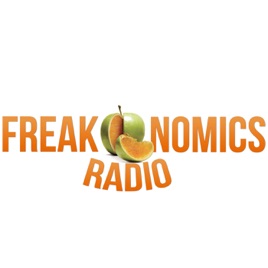 Discover the hidden side of everything with Stephen J. Dubner, co-author of the Freakonomics books. Each week, Freakonomics Radio tells you things you always thought you knew (but didn't) and things you never thought you wanted to know (but do) — from the economics of sleep to how to become great at just about anything. Dubner speaks with Nobel laureates and provocateurs, intellectuals and entrepreneurs, and various other underachievers. Special features include series like "The Secret Life of a C.E.O." as well as a live game show, "Tell Me Something I Don't Know." 
© Dubner Productions and Stitcher
Regurgitated info
The podcast has great content and information. The problem is that they delete episodes, only to re-upload a year or so down the line with "an update" that generally provides no new relevant content. All it does it perturb long time listeners.
Keeps getting better
I'm a longtime Frekonomics fan from the original books, but I'm still impressed with the freshness the podcast continues to have, even hundreds of episodes in. The recent rent control and Spotify episodes were relevant, thought provoking, inciteful and entertaining. I have tickets to the upcoming live event in Los Angeles, and am really looking forward to it. Who knows - I may even tell them something they don't know!
Who Knew?
Incredible how something as boring as economics could be so entertaining. Great Podcast!