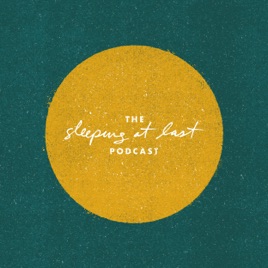 Welcome to The Sleeping At Last Podcast! My name's Ryan O'Neal, I make music under the name "Sleeping At Last." Nice to meet you! This podcast is an evolution of my ongoing series of "How It Was Made" blog posts, in which I dissect and explain how my songs take shape, one song at a time. In this podcast, I'll be talking about my creative process, the intention and thought behind my songs - what they mean to me and why I did what I did. I'll also debut some new songs on here! That's the plan, but I'm brand new to this whole Podcast planet, so who knows! In any case, if you're curious about how my music gets made, I'd be so honored for you to take a listen. Love, Ryan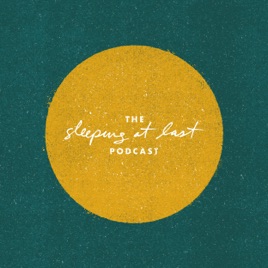 The Sleeping At Last Podcast
Sleeping At Last
Welcome to The Sleeping At Last Podcast! My name's Ryan O'Neal, I make music under the name "Sleeping At Last." Nice to meet you! This podcast is an evolution of my ongoing series of "How It Was Made" blog posts, in which I dissect and explain how my songs take shape, one song at a time. In this podcast, I'll be talking about my creative process, the intention and thought behind my songs - what they mean to me and why I did what I did. I'll also debut some new songs on here! That's the plan, but I'm brand new to this whole Podcast planet, so who knows! In any case, if you're curious about how my music gets made, I'd be so honored for you to take a listen. Love, Ryan
© Copyright 2018 All rights reserved.
LOVE LOVE LOVE!!!
YOUR TALENTS ARE EXTRAORDINARY!! Your extremely specific detailing of every teeny tiny intricate piece of detail of every song is Beyond Amazing! I can't congratulate you enough on not only your Desire and Ability to create such beautiful works of Art, but all the research that had to be invested in to produce these is Superior. And your special sensitivity in the explanations is so, so sweet, gentle and respectful. Thank You for that and sharing your music and what's behind it all!! I've sincerely enjoyed listening to every single detail❤️❤️❤️❤️❤️❤️❤️
Inspiring
I have loved and enjoyed sleeping at last for the past two years or so, my youth pastor and I have really bonded over the song Saturn specifically and there is just so much beauty in it. I am a Christian and another thing that I have really loved about the music by Sleeping At Last is that it has also tied me back to my faith. These songs about Earth and other planets just makes me think about the beautiful hands that created them. This artist is truly amazing and I am so glad that my sister and I found this podcast so that her and I could enjoy hearing the back stories and how the songs were written and why. This artist is truly inspiring, there are no words to describe what amazing things have happened in my life through these songs, especially with my walk with God. Truly amazing, well done!
Mastery
Thank you for your attention to detail and expressed intricacies throughout the creation of all of your music. The explanations you and your team provide for each song ( especially the enneagram episodes ) have helped my wife (4)and I (8). You're truly talented, a breath of fresh air in a world that needs good music, and I hope you never question your gifting because it's on display for us all to hear.