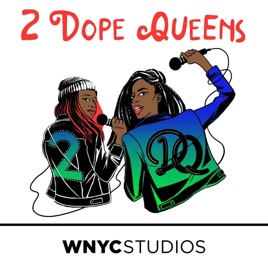 Phoebe Robinson and Jessica Williams are funny. They're black. They're BFFs. And they host a a live comedy show in Brooklyn. Join the 2 Dope Queens, along with their favorite comedians, for stories about sex, romance, race, hair journeys, living in New York, and Billy Joel. Plus a whole bunch of other S**t.
WNYC Studios is a listener-supported producer of other leading podcasts including Radiolab, Snap Judgment, Sooo Many White Guys, On the Media, Here's the Thing with Alec Baldwin and many others.
© WNYC Studios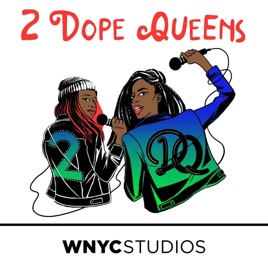 Phoebe Robinson and Jessica Williams are funny. They're black. They're BFFs. And they host a a live comedy show in Brooklyn. Join the 2 Dope Queens, along with their favorite comedians, for stories about sex, romance, race, hair journeys, living in New York, and Billy Joel. Plus a whole bunch of other S**t.
WNYC Studios is a listener-supported producer of other leading podcasts including Radiolab, Snap Judgment, Sooo Many White Guys, On the Media, Here's the Thing with Alec Baldwin and many others.
© WNYC Studios
TheWaterBottleYouDidn'tRecycle
,
AssNut
It be that way sometimes chief
Laughter really is the best medicine
I've had a difficult year but listening to The 2Dope Queens makes life more bearable. These ladies are funny, and I love that they bring on so many other funny people to help me get through the day. I'm so glad I was told to listen to their podcast...starting my day by listening to Phoebe and Jessica really helps!
My new favorite
I just discovered this podcast and I laugh my way to work everyday. The interview with Tom Hanks is my favorite